Uvalam quartz stone adhesive, also called as Ultra-compact surface adhesive (CS-16), is a two parts (10:1), room temperature curing, color-matching seamless joint, methy methacrylate structural adhesive.
It is formulated with the most advanced technology exclusively for quartz stone, Sintered stone, ceramic, Nano-crystallized glass stone, granite, marble, gemstone, oxyx and so on, and offers excellent structural bond with excellent strength and durability under different environment.
Performance benefits
● Fast curing under room temperature;
● Good weatherability and anti-UV;
● 24 months shelf time;
● Good bonding strength on compact surface
● Comfortable sandability
● Heat and cool stability
● Excellent water resistance
Bonding Strength on compact surface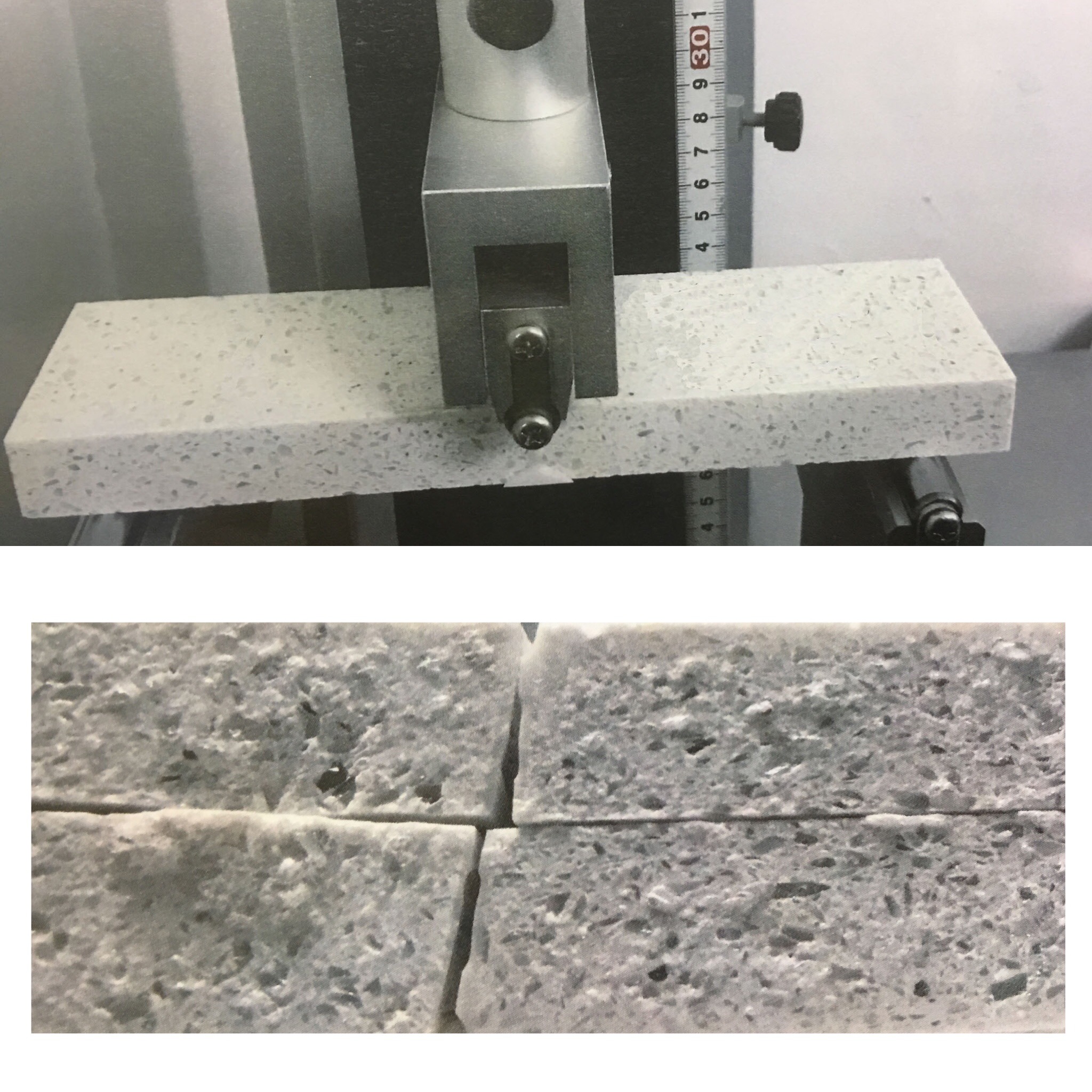 The adhesive "bite" the quartz stone aggresively along the joint line, and the benting strength coming to 39-40 mpa.
Recommended substrate for seamless joint
1. Quartz stone;
2. CMMA, BMC surface, HPL surface;
3. Ceramic, sintered surface, concrete;
4. Natural stone: Granite, Marble...
5. Nano-crystallized glass stone;
6. Other surface not test.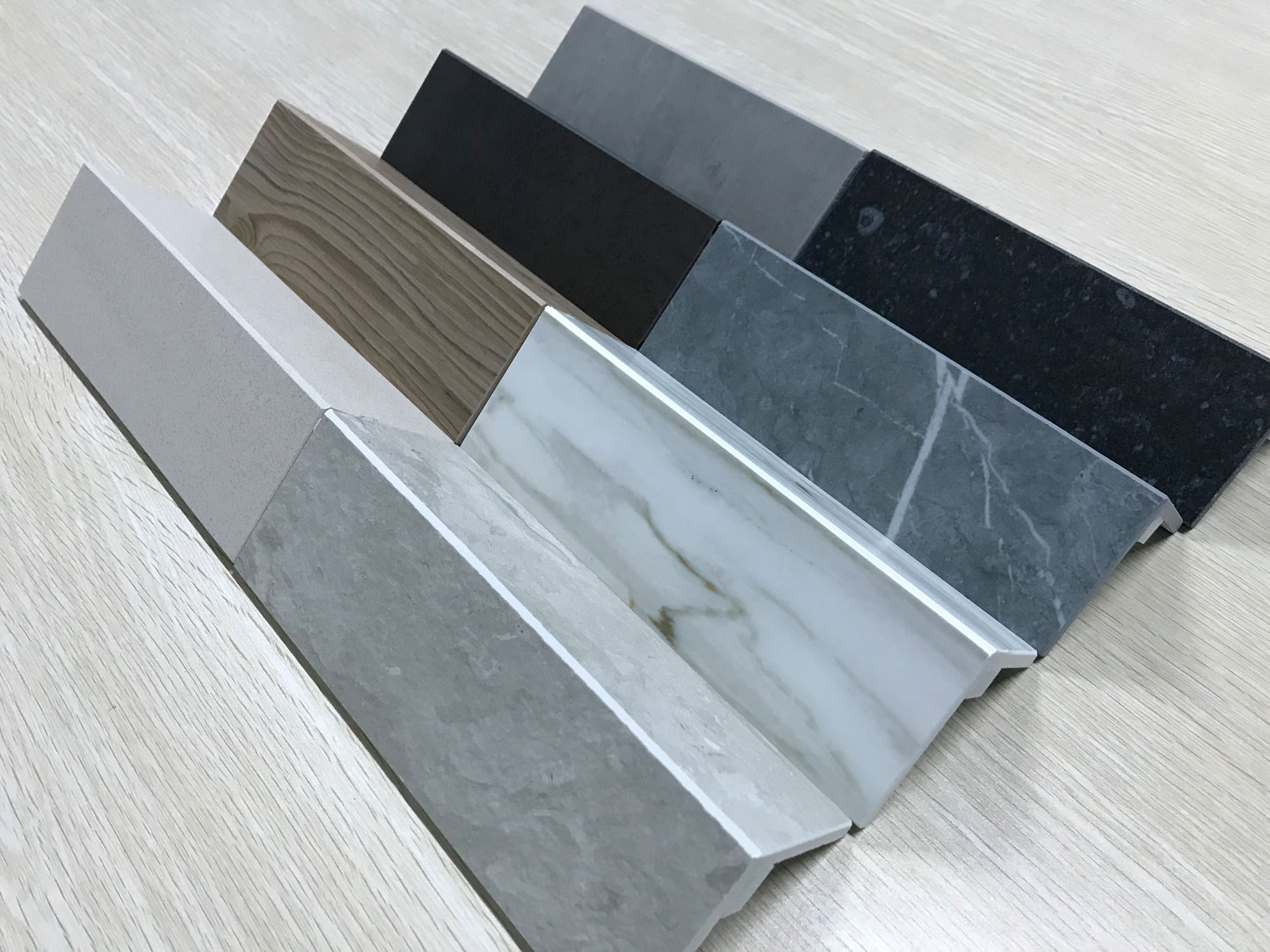 Invisible joint on mitre fold drop edge after polish (Substrate: Neolith)
Cartridge packing size
10:1 dual PBT cartridge 50ml;
10:1 dual PBT cartridge 75ml;
10:1 dual PBT cartridge 250ml;
10:1 dual PBT cartridge 500ml.
Curing Time
13-15 minutes under temperature around 25 ℃.
The lower temperature, the longer curing time.
Shelf life
The Shelf time for our adhesive usually is 24 months under storage condition with temperature from 10℃ to 24℃ and dry places to avoid direct sunshine.
******
Comparing to general stone adhesive, below are the obvious advantages:
1. Professional, clean fabrication environment;
2. Fast curing, and easy to use by gun, no need to mix by hand.
3. Perfect color-match for seamless joint;
4. Much higher bonding strength, 80% strength of sheet strength;
5. The bonding is durable, and no fracture along the joint at least 10-15 years.
6. The cured adhesive is with good flexibility, not crisp;
7. Not tacky after curing.
8. Safety for both component A and B, no hurt to hand or skin;
9. Suitable for stream line operation;
10. 20% to 30% higher efficiency;
11. Longer shelf time: 2 years;
12. Delivery by express allowed;
13. Very low complaint rate.
***Please contact us for the Technical Data Sheet for more details***